Description
What is SAUBOTA®?
SAUBOTA® is a nutritious product made from camel milk. It features a distinctive white color and a sweet-salty taste. But most importantly, it preserves the beneficial properties of camel milk, which have been legendary for 5000 years!
For the convenience of transportation and long-term preservation of useful properties, we transferred the state of camel milk from liquid to dry with the help of sublimation according to German technologies. Through this freeze-drying process, we havemanaged to preserve the product without losing the beneficial properties of organic camel milk.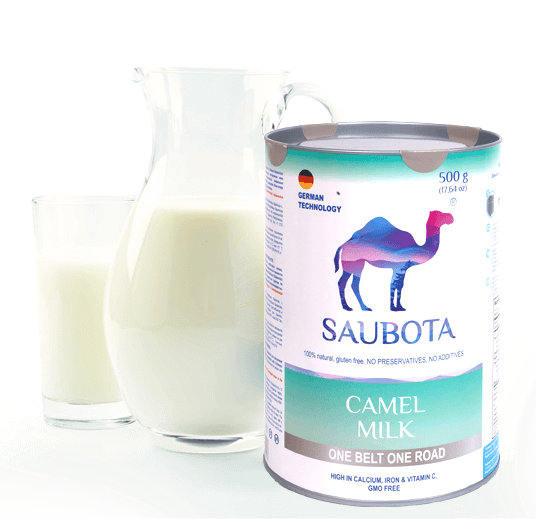 Camel milk composition
SAUBOTA®
The beneficial properties of camel milk are due to its unusual composition. Vitamin C is contained in it 3 or more times than in the milk of other domestic animals. The drink is rich in vitamins K, A, D, E, B.
The milk contains an insulin-like protein that does not break down when it enters the gastrointestinal tract and completely saturates the blood, does not cause allergies or sensitivity in those suffering from lactose intolerance, contains antibodies and immunoglobulins and significantly increases carbohydrate metabolism, eliminates the negative effects of chemotherapy, has a wide a spectrum of nutrients, improves overall health and ensures the body's resistance to the action of various disease-causing factors and spectra of diseases, increases the body's immune potential.
In addition, camel milk contains various protective proteins, mainly enzymes that have antibacterial, antiviral and immunological properties, these include immunoglobulins, lysozymes, lactoferrin, lactoperoxidase, N-acetyl glucosaminidase (NAGase) and peptidoglycan recognition protein (PGRP), which are critical for preventing food allergies and restoring the immune system.
Camel milk has proven its potential in treating food allergies due to its inflammation-inhibiting proteins and hypoallergenic properties, in addition to its smaller nanobodies, which differ from those found in humans. Camel milk nanobodies, as a single domain, demonstrate many promising and therapeutic potential for infection and immunity.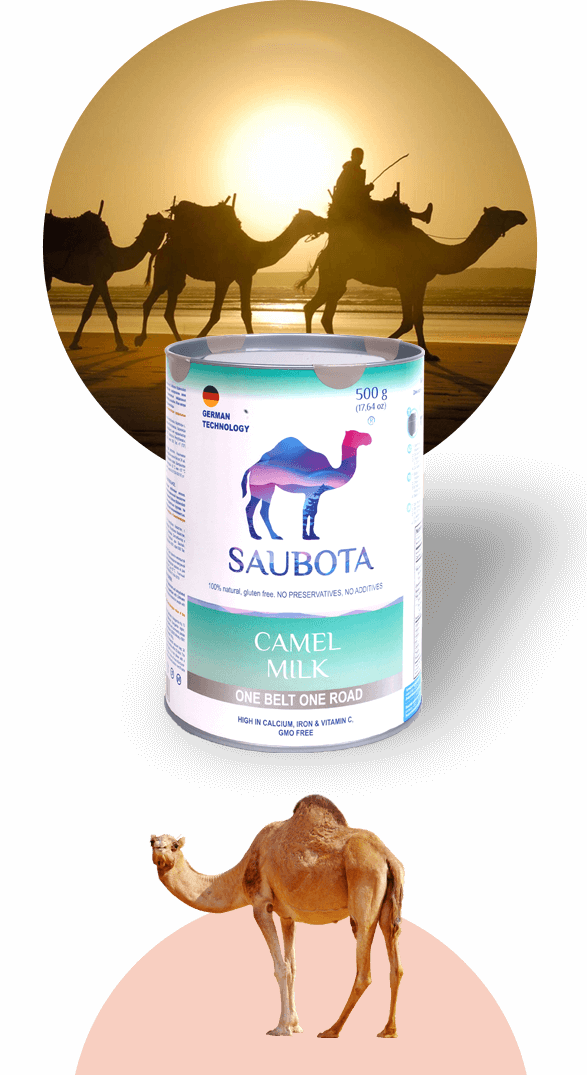 Effect on the body
The benefits of camel milk are due to the unique composition of substances. This product contains iron, which improves blood composition and takes part in the metabolic processes of body cells.
Amino acids activate the process of formation of red cells, so people with anemia should pay special attention to such milk. Thanks to the action of phosphorus and calcium, regeneration is activated and bone tissue is strengthened. In large quantities, camel milk contains ascorbic acid, which strengthens the immune system and increases the protective functions of the body.
Given its vitamin D content, this product reduces the risk of osteoporosis and rickets in children. Camel milk also contains B vitamins, which normalize the activity of the nervous system and help get rid of stress, insomnia and fatigue. Due to the presence of a large amount of sodium, camel milk quenches thirst very well, which is especially important during desert crossings. There is cobalt in this product, which is part of the body's cellular enzymes. Potassium is also a part of such milk, which improves the activity of the cardiovascular system.
Camel milk strengthens bones and is especially beneficial for people suffering from calcium deficiency and bone disorders, especially in cases of osteoporosis.